Turkey Meatballs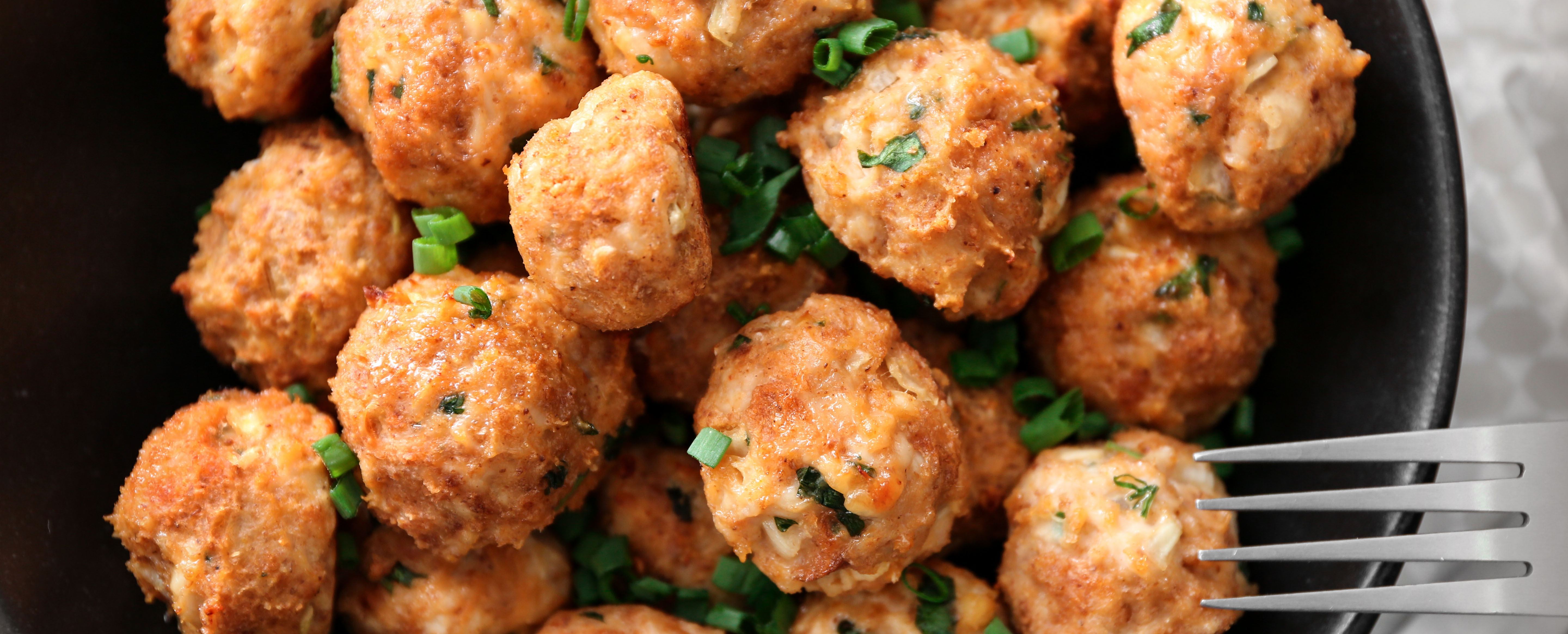 4 Servings, Each Counts as: 3 Life Proteins, 1 Life Carb, 1 Life Fat

Ingredients

1/4 cup breadcrumbs made from your low-calorie bread
2 tsp garlic powder
3 green onions, sliced
2 tsp low sodium Worcestershire sauce
28 ounces ground turkey breast
2 Tbsp egg substitute
1 cup very low sodium chicken broth

Directions

1. In a bowl, combine breadcrumbs, garlic powder, onions and Worcestershire sauce. Add turkey and egg; mix well to combine all ingredients. Shape into 16 meatballs.
2. Coat baking dish with nonfat cooking spray. Arrange meatballs in a baking dish. Pour broth over meatballs. Bake in a 350-degree oven until no longer pink. Drain excess fat.
3. Serve meatballs over pasta for an additional starch serving.