Spinach & Feta Stuffed Chicken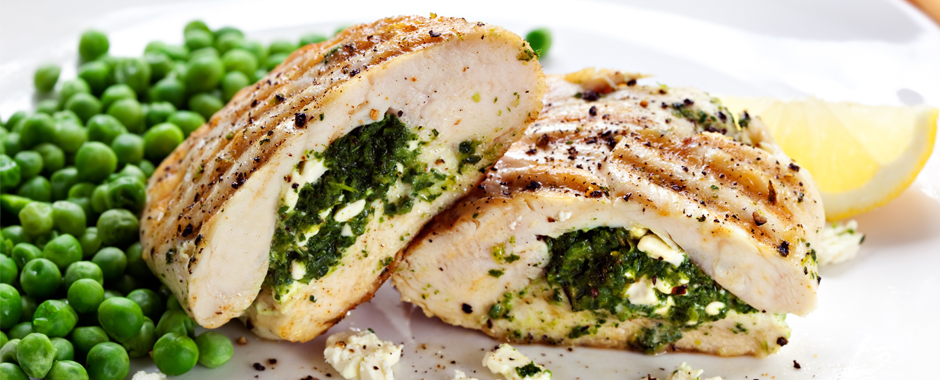 1 Serving Counts as: 6 Life Proteins, 1 Life Carbs, 4 Life Fats

Ingredients:
5 oz boneless, skinless chicken breast
1/4 cup chopped spinach
2 garlic cloves, minced
2 oz reduced-fat feta cheese
1/4 tsp freshly ground pepper
non-fat cooking spray




Directions:
1. Use meat mallet to pound chicken breast until 1/4" (1/2 cm) thick.
2. In a small bowl combine spinach, feta, and half of the garlic; mix well.
3. Place chicken on piece of aluminum foil that has been coated with non-fat cooking spray.
4. Sprinkle chicken with pepper.
5. Place spinach mixture in middle of chicken and roll up chicken.
6. Top chicken with remaining minced garlic
7. Roll chicken in foil to help keep it together, place in refrigerator for 1 hour to set.

8. Preheat oven to 375 degrees F.