Mediterranean Pasta Toss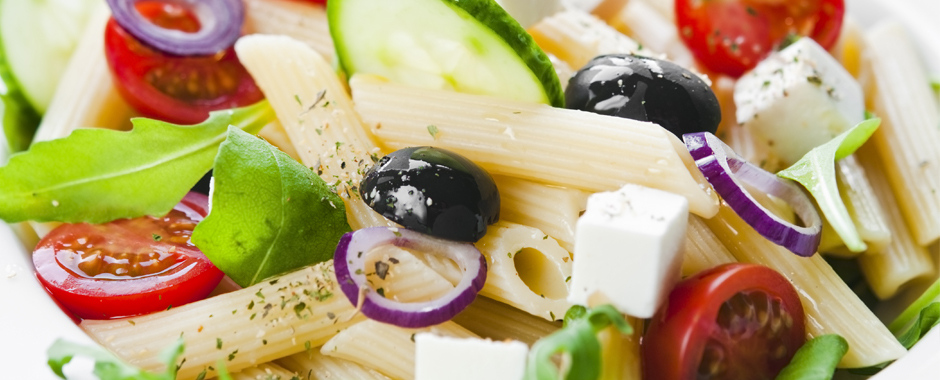 1 Serving Counts as: 1 Life Protein, 3 Life Carbs, 7 Life FatsIngredients:
2 garlic cloves, minced
2 Tbsp diced onion
1/4 cup thinly sliced zucchini
1/2 tomato, diced
1 tsp flour
1/4 cup skim milk
1 Tbsp tomato paste
1/3 cup cooked pasta
1 oz light feta cheese, crumbled
9 Kalamata olives, halved

Directions:
1. Coat medium skillet with nonfat cooking spray. Sauté garlic and onion over medium heat for 1 minute.
2. Add zucchini and tomato; cook until zucchini is tender.
3. Sprinkle flour into zucchini mixture and mix well.
4. Stir in milk and tomato paste; heat to a simmer.
5. Toss in pasta. Top with cheese and olives.