Beef Kebabs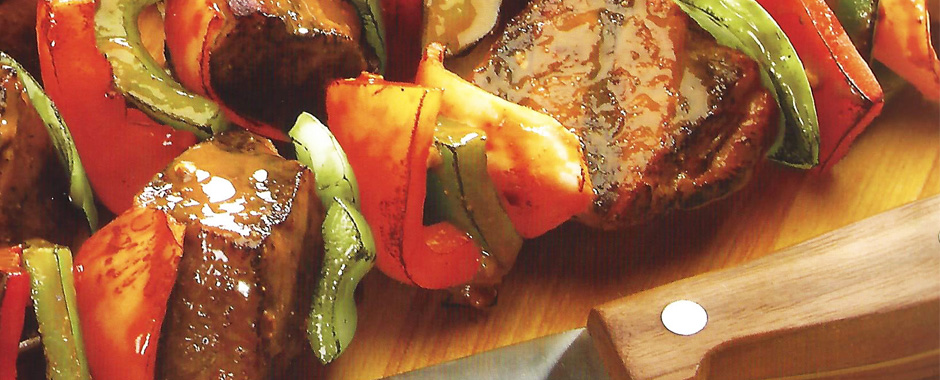 4 Servings, Each Counts as: 3 Life Proteins, 1 Life Carbs, 6 Life Fats
Ingredients:
2 - 8oz grilling steaks, top sirloin
1/2 cup red pepper
1/2 cup green pepper
1 tsp lime or lemon rind, grated
2 Tbsp lime or lemon juice
4 tsp extra virgin olive oil
2 cloves garlic, minced
1/2 jalapeño pepper, minced
1 tsp Mild Chili Powder
1/2 tsp cumin, ground
1/4 tsp lite salt
1/4 tsp black pepper


Directions:
1. Cut steak and red and green peppers into 1 inch pieces.
2. In bowl, combine lime or lemon rind and juice, oil, garlic, jalapeño, LA Mild Chili Powder, cumin,
lite salt and black pepper.
3. Add steak and toss to coat; let stand for 10 minutes.
4. Alternate pieces of steak and red and green peppers onto 8 scewers.
5. Barbecue on oiled grill over medium - high heat to desired doneness, turing once.