Baked Mac & Cheese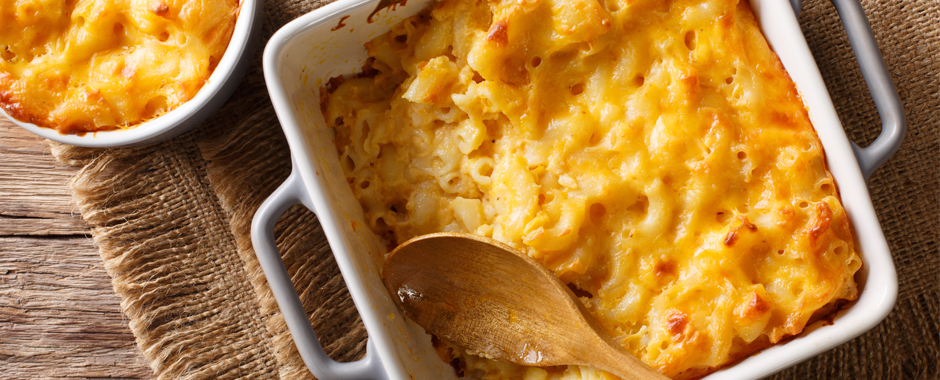 8 Servings, Each Counts as: 2 Life Proteins, 5 Life Carbs, 4 Life FatsIngredients:
3 Tbsp butter
3 Tbsp all-purpose flour
2 1/2 cups skim milk
pepper, to taste
8 oz shredded reduced-fat cheddar cheese
1 lb uncooked macaroni


Directions:
1. Cook macaroni in boiling water according to package directions. Drain and set aside.
2. Over medium heat, melt butter in medium saucepan. Add the flour and stir with wooden spoon, until a paste, called a roux, forms.
3. Remove from heat and add the cold milk a little at a time, stirring well with each addition.
4. Return to heat once all the milk is added and the mixture is smooth. Continue stirring over medium heat until sauce comes to a boil and slightly thickens.
5. Season with pepper to taste.
6. Remove from heat and add the grated cheddar. Stir until cheese melts.
7. Preheat broiler.
8. Toss cooked macaroni with cheese sauce.
9. Transfer to a medium baking dish that has been coated with nonfat cooking spray.

10. Place under broiler until browned and bubbly, about 3 to 4 minutes.