Apple Crisp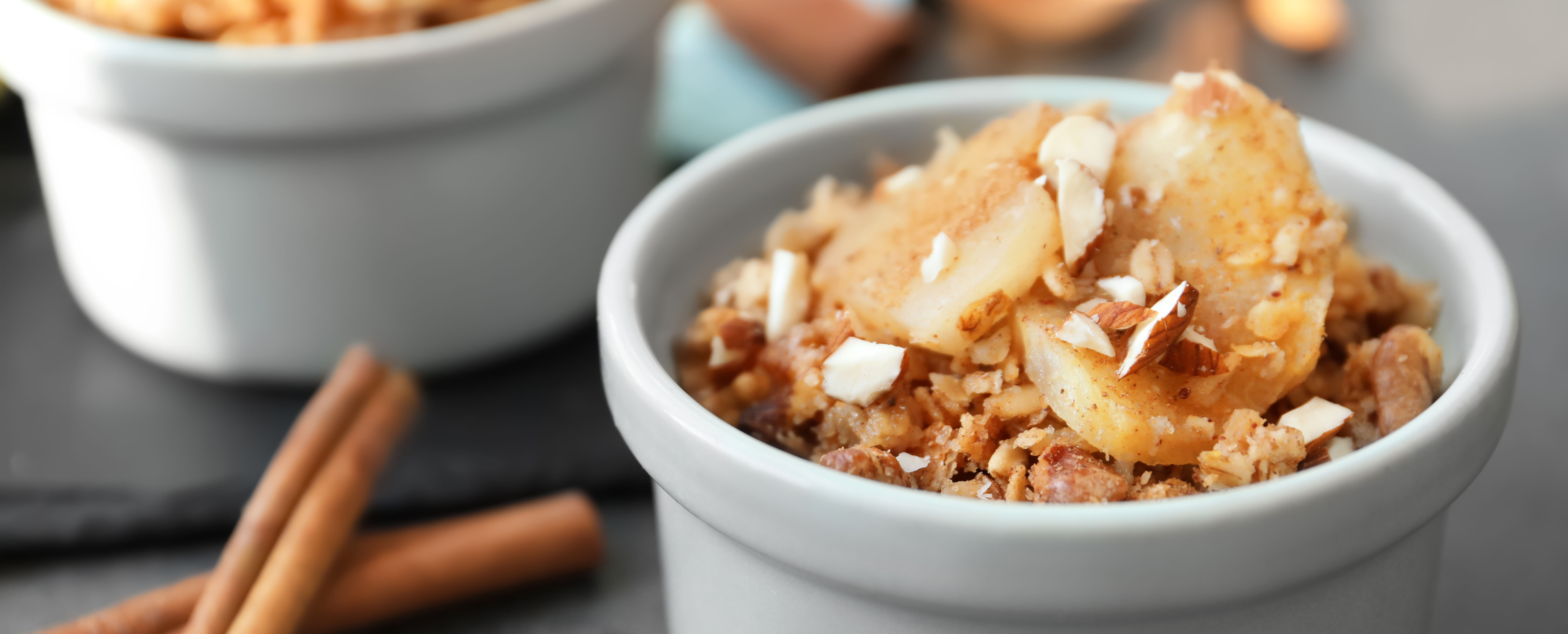 Counts as: 5 Life Carbs, 1 Life Fat
Ingredients:
2 small apples, sliced
2 to 3 packets Splenda

1/4 cup oatmeal
1/4 tsp ground cinnamon
1/4 tsp ground nutmeg


Directions:
1. Heat oven to 350 degrees F. Arrange apple slices in baking pan, coated with nonfat cooking spray. Mix remaining ingredients, sprinkle over apples.
2. Bake until topping is golden brown, and apples are tender.