Breakfast Burrito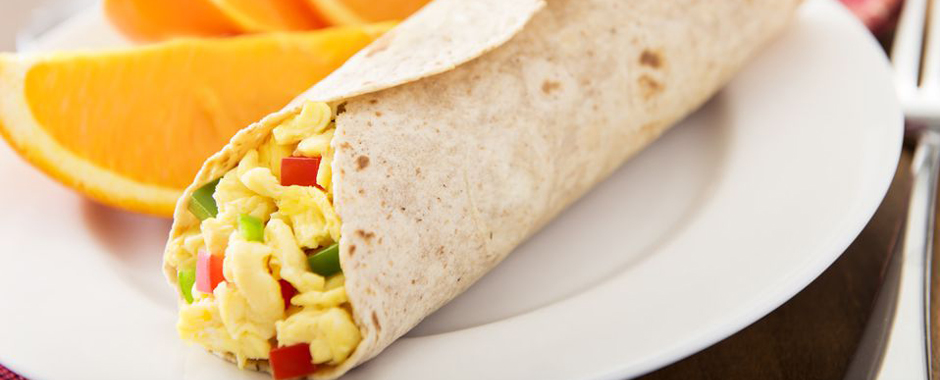 Counts as: 5 Life Proteins, 2 Life Carbs, 4 Life Fats

Ingredients:
non-fat cooking spray
1 tbsp green pepper, diced
1 tbsp green onion, chopped
1 cup egg substitute
1/4 tsp lite salt
1 tbsp tomato, diced
6 inch whole wheat tortilla
2 oz reduced-fat pepper jack cheese

1 tbsp fat-free sour cream
​

Directions:
1. Coat a medium skillet with non-fat cooking spray. Heat over high heat.
2. Add pepper and onion to skillet. Sauté 2-3 minutes, or until vegetables start to soften.
3. Pour egg substitute into skillet, distributing evenly. Sprinkle with Lite salt.
4. Once eggs are cooked through, turn down heat, add tomatoes, and cook for 1 minute until tomatoes are warm.
5. Place egg in middle of tortilla and top with cheese.
6. Roll tortilla into a burrito.

7. Top with fat-free sour cream.