Cheesy Scrambled Eggs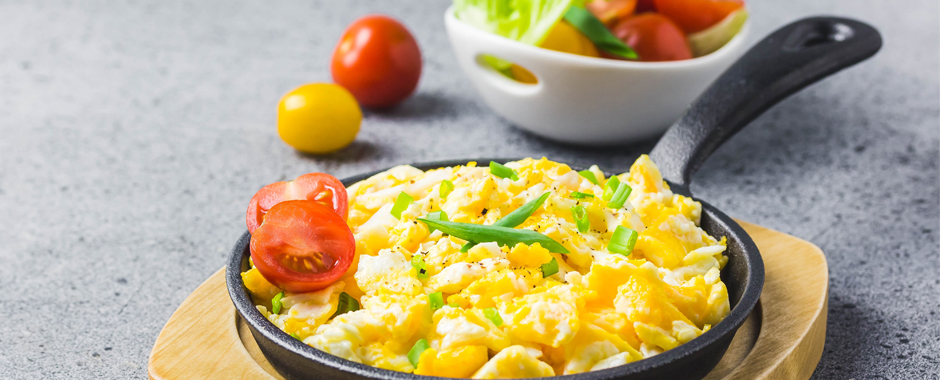 Counts as: 4 Life Proteins, 4 Life Fats
Ingredients:
1 whole egg
2 egg whites
1 ounce reduce fat cheese, such as cheddar
1/4 tsp parsley, snipped

1/4 tsp chives, snipped



Directions:
1. Break egg into a medium mixing bowl; add egg whites. Mix until well blended.
2. Add cheese, parsley and chives.
3. Coat skillet with nonfat cooking spray and heat over medium flame.
4. Add egg mixture to skillet.
5. As mixture begins to set at bottom and sides, gently lift cooked portion with spatula so that thin, uncooked portion can flow to the bottom.

6. Cook until eggs are thickened throughout, but still moist, approximately 3 to 5 minutes.